Professional Development Opportunities
Central Region Tech Prep
Professional Development Offerings
All of our professional development offerings for the year will appear here as they are scheduled. Clicking on the date of the event will take you to the registration form. When a date is ORANGE, that means registration is open, and the hyperlink is active. Once you have registered, all pertinent information will be sent to you via E-Mail. If you have specific questions about any activity, contact one of our consultants.
FRIDAY, MARCH 23, 2018
OCTANE 2.0 Workshop
Columbus State Community College Main Campus
9:00 a.m. - 11:45 a.m. & 12:30 p.m. - 3:15 p.m.
These submission workshops are for public institutions that need to get career-technical courses approved for statewide articulation credit. Faculty and other designated staff are invited to attend any of these half-day workshops to learn how to:
Prepare for a course submission
Enter required material in the Course Equivalency Management System (CEMS)
Submit courses for review
Replicate the process with others at your institution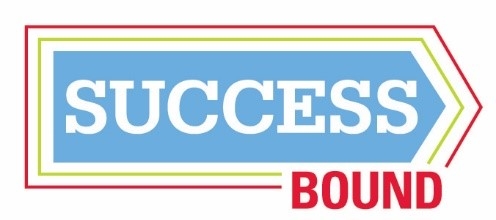 WEDNESDAY, MAY 9, 2018
Central Region Tech Prep
SuccessBound Conference
Quest Conference Center
9:00 a.m. - 4:00 p.m.
As a part of the New Skills for Youth Grant that the State of Ohio was awarded, Ohio has launched the SuccessBound Initiative with the goal of bringing together business and education partners to engage and inspire students about career options and raise awareness about career preparation opportunities.
The Central Region College Tech Prep Center is excited to be hosting a regional SuccessBound Conference on Wednesday, May 9 from 9:00 a.m. – 4:00 p.m. at the Quest Conference Center in the heart of the Polaris entertainment district. We are assembling a dynamic group of speakers and presenters to engage and challenge participants to think and act collaboratively to effectively prepare students to meet the workforce needs of Central Ohio. Conference speakers will include Director Tim Harman from Columbus 2020, Dr. Steve Gratz, Senior Executive Director of the Center for Student Support and Educational Options at the Ohio Department of Education, and Dennis Franks, a member of the Governor's Executive Workforce Board, who will facilitate a panel discussion with regional business and industry leaders. We will utilize a combination of keynote presentations, breakout sessions, roundtable discussions, and a panel discussion to actively engage all participants and lay the foundation for future collaboration. You will have the opportunity to learn from some of the best educators and business professionals in Central Ohio.

The $25 registration fee will provide you with all conference materials, a light breakfast, buffet lunch, and snacks. Please consider attending and participating in this unique workforce development opportunity. Inspiring students about the meaningful and lucrative employment opportunities available in Central Ohio is one of the primary objectives of this initiative, and you are poised to make a major contribution to not only the careers of these students, but the economic vitality of our region.

Click HERE for a promotional flyer that you can print and post or share.