News and Announcements
Welcome to The Central Region Tech Prep Center Website!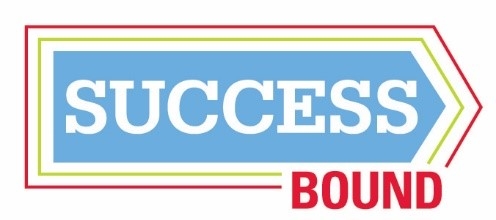 CENTRAL REGION COLLEGE TECH PREP
SuccessBound CONFERENCE
Wednesday, May 9, 2018
Quest Conference Center
9:00 a.m. - 4:00 p.m.

As a part of the New Skills for Youth Grant that the State of Ohio was awarded, Ohio has launched the SuccessBound Initiative with the goal of bringing together business and education partners to engage and inspire students about career options and raise awareness about career preparation opportunities.

Your Central Region College Tech Prep Center is excited to be hosting a regional SuccessBound Conference on Wednesday, May 9 from 9:00 a.m. – 4:00 p.m. at the Quest Conference Center in the heart of the Polaris entertainment district. We are assembling a dynamic group of speakers and presenters to engage and challenge participants to think and act collaboratively to effectively prepare students to meet the workforce needs of Central Ohio. Conference speakers will include Director Tim Harman from Columbus 2020, Dr. Steve Gratz, Senior Executive Director of the Center for Student Support and Educational Options at the Ohio Department of Education, and Dennis Franks, a member of the Governor's Executive Workforce Board, who will facilitate a panel discussion with regional business and industry leaders. We will utilize a combination of keynote presentations, breakout sessions, roundtable discussions, and a panel discussion to actively engage all participants and lay the foundation for future collaboration. You will have the opportunity to learn from some of the best educators and business professiionals in Central Ohio.

The $25 registration fee will provide you with all conference materials, a light breakfast, buffet lunch, and snacks. Please consider bringing a team from your district to share in this unique workforce development opportunity. Inspiring students about the meaningful and lucrative employment opportunities available in Central Ohio is one of the primary objectives of this initiative, and you are poised to make a major contribution to not only the careers of your students, but the economic vitality of our region.
Click REGISTER to sign up today. Click FLYER for a promotional document that you can print and post or share.

UPDATED CENTRAL REGION CALENDAR
Click HERE for an updated calendar of Central Region Tech Prep activities.

New Regional Structuring Changes the Map for the Central Region
The Ohio Department of Education is reorganizing the Tech Prep Regions in Ohio to align with the JobsOhio regions. Click HERE for the new regional alignment and the assigned CTPD's.
"Career and Technical Education Should Be the Rule, Not the Exception"
Tim Hodges, Ph.D., the Director of Research for Gallup's Education Practice masterfully articulates the value of career technical education for the future of our economy and workforce. Click HERE to read the entire article.

Apprenticeship Initiative Gaining Momentum
An influential coalition of partners in the service area of the Central Region Tech Prep Center is investigating the creation of additional internship and apprenticeship opportunities for students. Representatives of business and industry, Ohio Job and Family Services, the Ohio Department of Education, community colleges, career centers, and technical skill centers have had several meetings. The overall goal is to:
Improve communication between business and industry, the State of Ohio, secondary and postsecondary education institutions,
MAGNET, and other supporting initiatives to create a seamless pathway for skilled workers to enter employment opportunities
which will lead to a stronger workforce and increase economic development.

The group has investigated the needs of business and industry, state requirements and procedures for implementation, model programs already in place, and funding opportunities. Next steps could include, but not be limited to, combining the efforts of several career centers to form a cohort of students and create agreement "templates" that could be used by other career centers and for additional pathways. A decision was made early on to limit the focus of our initial discussions to manufacturing. However, the ultimate goal is a model that can be easily adapted to other pathways and other workforce needs.

Apprenticeship is gaining momentum nationwide and is receiving Federal funding which could dramatically impact this initiative. To learn more, click HERE for an interesting brief on "Revisiting Apprenticeships" from the American Council on Education / Center for Education Attainment & Innovation.